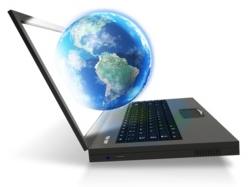 HP has recently announced the cloud version of LoadRunner in colloboration with Amazon EC2.
I see this is going to be a game changer in the performance testing industry. The majority of complaints we have heard about LoadRunner have not been about the tool per se but about the high pricing structure that virtually keeps this tool out of reach of small organizations.
LoadRunner in the cloud (may I nickname it LIC?) is not just poised to bridge that gap with its on-demand and "pay-as-you-go" policy – to add to that, its in-the-cloud offering going to reduce the burden of permissions required in a company set-up to negotiate a firewall.
With LIC service, Loadrunner and load generators will be installed on Amazon's server as LoadRunner Amazon Machine Images (AMI) and will be available on an hourly rate.
This offering is currently in the beta phase and is available for US customer only. While in beta phase, HP is not going to charge you for the AMIs, you will only incur the charges for Amazon's bandwidth usage (which in my experience are quite minimal)
Check out FAQs on LIC here. Also watch this excellent video by HP describing LIC in brief.
Let us know your views on LIC through the comments section below.