The link I am giving below is from the old Google Answers and dated. Nonetheless it can give you an approximate idea of the cost of our load testing tool, LoadRunner.
Summary from the link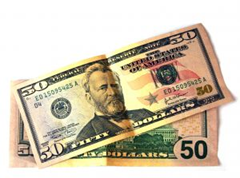 Cost of Controller: $22,000
Cost of Virtual users:
25 – $ 16,000
50 – $ 22,000
100 – $ 33,000
200 – $ 44,000
500 – $ 55,000
For ERP Vusers add 50% more to the above prices.
In addition to above the company charge 20% of the total costs for support (yearly basis).
Again as I said, the link is dated and after the acquisition of Mercury by HP, the prices might have changed. Please contact your vendor/HP to get the latest and exact price. Let us know through the comments below if you have any update on the topic.